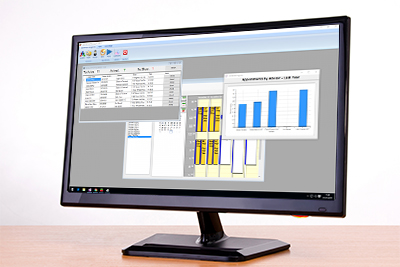 The Appointment Management System is a scheduling system that helps student support teams manage booking, joining together available rooms and appropriate advisors with a student's requirements. Built to streamline an existing process, the system takes advantage of technology to effectively manage and arrange appointments whilst providing management information and email and text reminders. The system is made up of two modules, a desktop booking module and web based advisors view. Using touchscreen kiosks enables students to register their arrival quickly and easily.
Appointment Management System Features:
Easy to use Interface - A secure Outlook style interface for managing advisor availability and bookings.
Integrations with Student Management Systems - Managed imports of Student data from a Student Management System, to provide a single source of Student data.
Management of Student requirements - Setup alerts and warnings on students based around behavior and additional support required.
Management of Advisor requirements - Setup Advisors, their room requirements and the groups they are part of, as well as their availability.
Room Booking Management - Management of ad-hoc room bookings alongside scheduled appointments.
Automated Booking Process - Match students with an advisors and room availability.
Arrival Lists - Showings staff who to expect and alerting them if students haven't arrived.
Text Message Integration - Automated text message to remind students of their appointment time.
Management Dashboard - A simple easy to use statistics dashboard for retrieving management information.
Web Interface - A web interface for basic case management and advisor workload schedule.
Automated Arrivals - Through the use of touch screen kiosks students can register their arrival, without needing to queue and speak to staff.